Effective logistics,
reliable forwarding
Accurate organizing work and excellent technical background
serve the attendance of the logistics tasks
given by our Principals and the fast
and exact forwarding of our own freights.
Our logistics activity was reorganized into an independent business branch in 2004. In the beginning the aim was to substitute crop forwarding with our own equipment only which based on market demands was moved to the direction of transportation of goods on pallets. In accordance with this was our equipment developed as well which presently consists of 8 pcs of MAN tent trucks in our property the control of which is done by a four-person logistics team. For their work they use Timo forwarding organiser and a specially developed computer analyser and evaluation system.
We serve our partners in English,
German and Croatian language offering
accurate and professional service
and a stable IT background.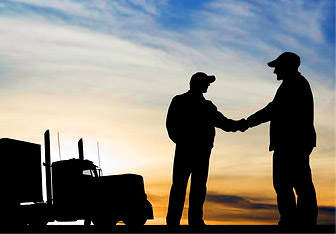 Specification of our
combination vehicles
Length: 13 600 mm
Width: 2 480 mm
Height: 2 750 mm
Security,
traceability
Our trailers with sidewalls have "TÜV" Certification on safety. Our vehicles are equipped with GPS tracking system so the goods can always be followed.
Forwarding
groupage freight
With the help of our reliable subcontractors our company can offer accurate and exact solution to the forwarding of general cargo or groupage freights (to the handling of 1-33 pallets or 100-25000 kg goods).